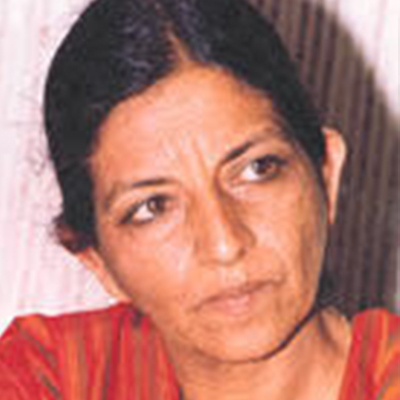 Dr. Madhu Sarin
President
Email: madhu.sarin1@gmail.com
Ms. Madhu Sarin is the President of Vasundhara's Executive Committee (EC). Since the early 1980s, she has worked on rural development planning, participatory and sustainable forest management, gender justice and women's empowerment, combining grassroots work with advocacy for policy changes at the state and national levels. Ms Sarin has written extensively on these issues, with papers published in international and national level books and journals. She was a member of the drafting committee and Technical Support Group appointed by the Ministry of Tribal Affairs, for the Tribal and Forest Dwellers (Forest Rights) Bill. She is also actively associated with the National Campaign for Survival and Dignity. In addition to being on the governing board of several NGOs in India, such as Vikram Sarabai Centre for Development Interaction (VIKSAT), Aga Khan Rural Support Programme (AKRSP), and Sutra, she also serves on the boards of Regional Community Forestry Training Center (Bangkok) and International Institute for Environment and Development (IIED), UK. She has an extensive understanding of issues relating to forests, tribal land rights, and forest governance in Odisha; and provides extensive advisory inputs to Vasundhara's interventions.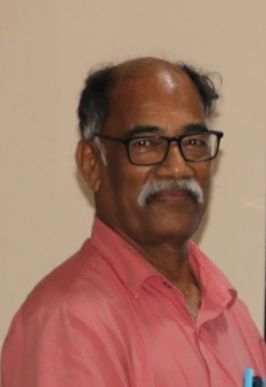 Prof. Premananda Panda
Vice-President
Email: anthprem@gmail.com
Prof. Premananda Panda is associated with the HDF School of Management. . He is the former Member Secretary, Academy of Tribal Language and Culture and former Director of SCSTRTI Govt. of Odisha, and is currently functioning as Vice-President of Vasundhara. He was also a Professor and Head of Department of Anthropology, Sambalpur University and has a teaching experience in Anthropology and Management at Post Graduate and MTI level of more than three decades and about two decades respectively. He has been associated academically with more than 35 universities and 15 research institutes in India and 4 universities abroad. He has completed his Ph.D from Sambalpur University and master's degree in Anthropology from Utkal University. His experience includes Administration in Govt. and Private organisations, Teaching, Research and Training & Development. He has published seven books and more than 60 papers in books and journals of national and international repute.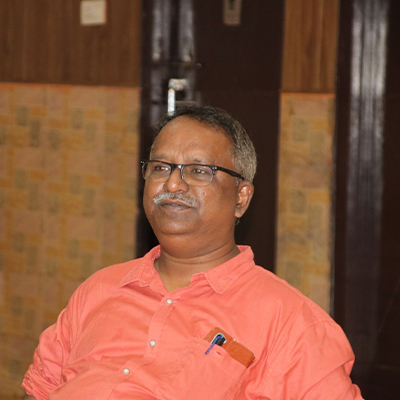 Mr. Y.Giri Rao
Executive Director
Email: ygirirao@vasundharaorissa.org
Mr. Y. Giri Rao is a social and rural development practitioner, having more than two decades of experience of working with various tribal communities of Odisha, particularly with the very poor, the underprivileged and the vulnerable.He is currently the Executive Director–cum-Secretary of Vasundhara, Odisha (a research and policy advocacy organisation) with which he has been associated since 1995. Mr. Rao has a Bachelors degree in Commerce with specialisation in Economics, and a Master's degree in Rural Development. He started his career with Gram Vikas and later on joined Vasundhara in 1995. He coordinated various projects as a programme officer. He was initially involved in research on institutional issues, and was actively associated with various peoples' fora and groups advocating on forestry issues in Odisha. He has served as member in many committees constituted by the State and Central government. Presently he is part of State CAMPA Committee and State Audit Advisory Committee.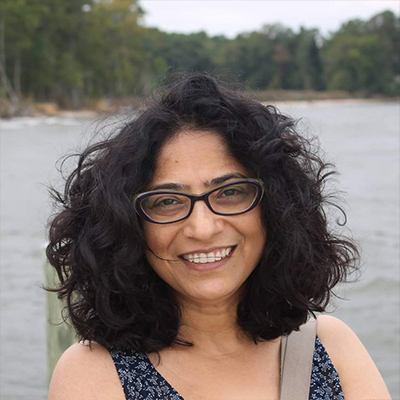 Dr. Neera Mendiratta Singh
Member
Email: neera.singh@gmail.com,
neera.singh@utoronto.ca
Dr. Neera Mendiratta Singh is a founding member of Vasundhara and is currently functioning as the Member of its Executive Committee (EC). She is an Associate Professor in the Department of Geography and Planning at the University of Toronto. She has longstanding association with community forestry issues in Odisha and India. Her experience includes research on self-initiated community forestry initiatives, gender and equity issues, and policy advocacy and networking around forest-based livelihood issues. She has an interdisciplinary social sciences Ph.D. from Michigan State University and a Master's Degree in Forestry Management (India) and B.Sc (Mathematical Statistics) (India).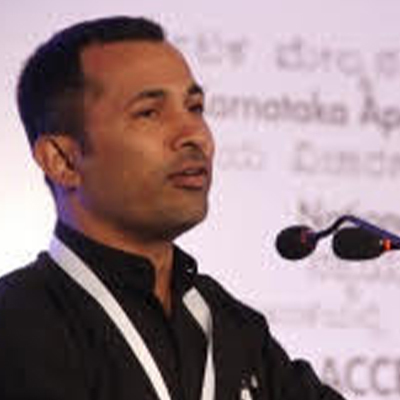 Dr. Geetanjoy Sahu
Member
Email: geetanjoy.sahu@gmail.com
Geetanjoy Sahu is an Assistant Professor at the Centre for Science, Technology & Society, School of Habitat Studies, Tata Institute of Social Sciences (TISS), Mumbai. His research and teaching interests include environmental jurisprudence, environmental regulation and policy, forest rights and governance, the political economy of public policy and institutions, and environmental movements. He earlier served as Post-Doctoral Associate at the Centre for Interdisciplinary Studies in Environment and Development (CISED), Bengaluru. He holds PhD in Political Science from the Institute for Social and Economic Change (ISEC), Bengaluru and MPhil from the Hyderabad Central University (HCU), Hyderabad. In 2010, he was selected for the Erasmus Mundus (EMEA) Scholarship from European Union and was associated with Urban and Regional Planning and Geo-Information Department, ITC, Netherlands as a Visiting Fellow. He was awarded the Justice E S Venkataramaiah Memorial Prize in recognition for his best PhD Thesis in Public Administration for the period 2005-2009 at the Institute for Social and Economic Change (ISEC), Bangalore, 2010. In 2007, he was awarded SARAi Fellowship from the Centre for the Study of Developing Society (CSDS), New Delhi as a young PhD student to work on Urban Environmental issues. He served as a member of various government committees in different capacities. He was a member of Environmental Sub-Group of Kerala State Planning Commission in Preparing the Draft Paper for the 13th Planning Commission, Government of Kerala in 2016. He was part of Ministry of Environment, Forests & Climate Change, Government of India, New Delhi Committee to discuss the requirement of notification to make the accreditation system for environmental consultants in India mandatory or not in 2016. and also member of Department of Planning and Development, Government of Odisha, Committee to discuss planning activities for the State of Odisha (2013-2014). In addition to this, he is a member of Indian Society for Ecological Economics (INSEE), New Delhi, and anchors the research activity of Community Forest Rights-Learning Advocacy (CFR-LA)- a civil society group that works on community forest rights in India.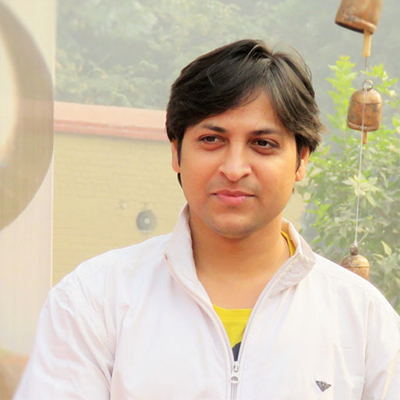 Tushar Dash
Treasurer
Email: tushardash01@gmail.com
He is a researcher working on forest rights and governance issues in India.He is associated with national initiatives of civil society organisations working for the implementation of Community Forest Rights provisions of the Forest Rights Act. He is also associated with organizations of pastoral communities supporting their work on forest rights for pastoral communities. He has conducted several training programs on FRA organized by the Ministry of Tribal Affairs for the state governments as well as learning workshops for the civil society organizations, development agencies and academic institutions. He has served in committees and policy forums set up by the central and state governments, and has written extensively on the implementation of FRA.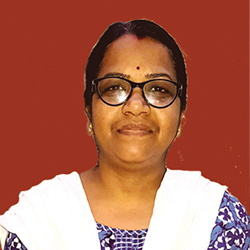 Bhaglaxmi Biswal
Staff Representative
Email: bhagyalaxmi@vasundharaorissa.org